We have exciting news! On November 1st, Citykleta is launching an entirely new initiative in Havana: a Pop-up Center! Picture a mundane and unremarkable space in the heart of Havana coming to life for two months into a happening urban cycling center, where bicycles of all shapes and colors flow in and out for events, workshops, classes, repair services and cafecito stops. All for free! That's exactly what the Citykleta Pop-up will be. And you'll want to be a part of it!
Spreading love for cycling in Havana
While you thought Citykleta may have been dormant due to Covid-19, we were actually working tirelessly to make our dreams reality. And really, the Citykleta Pop-up is nothing more than a two-month demonstration and pilot run of this dream: a fully fledged local-impact project 100% dedicated to spreading love for bicycles in Havana.
How so?
To start with, the Pop-up will be the return of hopping bike tours and groovy free bike events around Havana, open to all. And alongside all that fun stuff, we will finally expand our non-profit mission to launch the first ever bicycle education program in Cuba, as well as host free maintenance workshops and basic repair services throughout the duration of the Pop-up.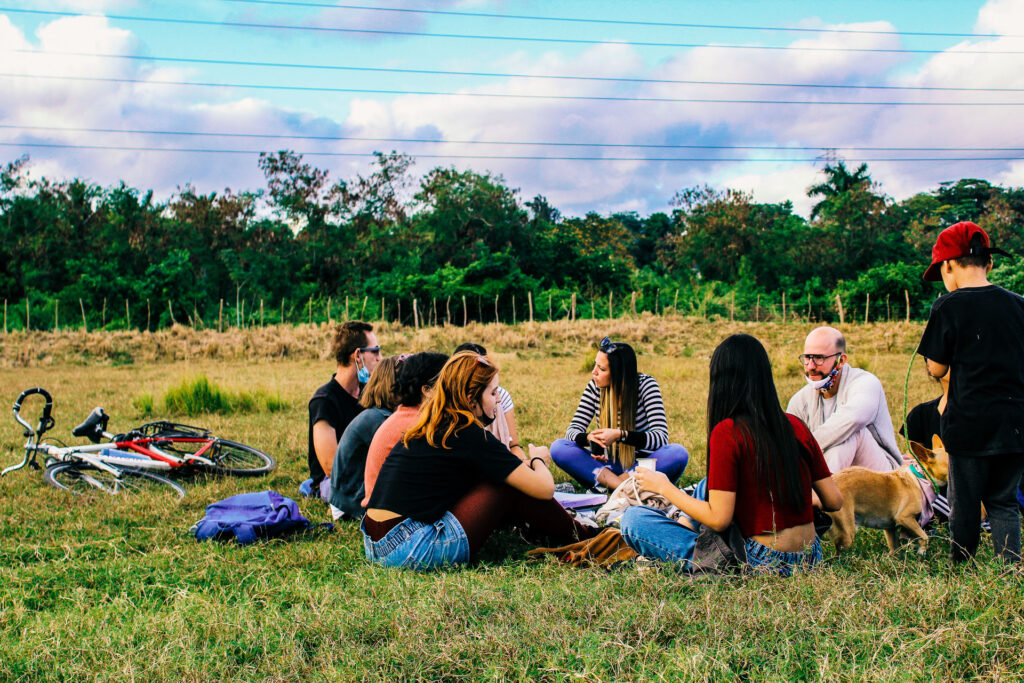 To sum up: Citykleta is popping-up for two months to give you bicycle recreation, bicycle education and bicycle services, all in one space in the heart of Havana!
Boosting bicycles during the pandemic
Since Yasser founded Citykleta in 2017 until 2020, we were mainly focused on offering tours and events for visitors as well as for locals. Unfortunately, the pandemic has left us without any visitors for almost two years now (and how we miss those underground and forest rides with all you wonderful folks!). But on the bright side, it has given us the gift of a booming local bicycle scene.
We have seen in the past two years how more and more of you have picked up and dusted off old bicycles, or acquired and learned to ride new bicycles. You know as well as we do that there is no better way to get around any city in the mist of this sanitary and economic crisis; and Havana is no exception.
The Citykleta Pop-up is, hence, a calling.
The time is now; the time for us to fulfill what we set out to do since the beginning, but did not have the opportunity to fully develop until today. Now more than ever, we must support all of you cyclists in Havana, old and new. We must offer you the tools you need to adopt cycling as a lifestyle. We must offer you a space to come to when you need help and advice, when you want to connect with other kick-ass fellow cyclists, or when you just want a break from the daily routine, to hop on your bike and to live new experiences on two wheels.
That's what Citykleta is all about. And that's what the Pop-up will bring to life.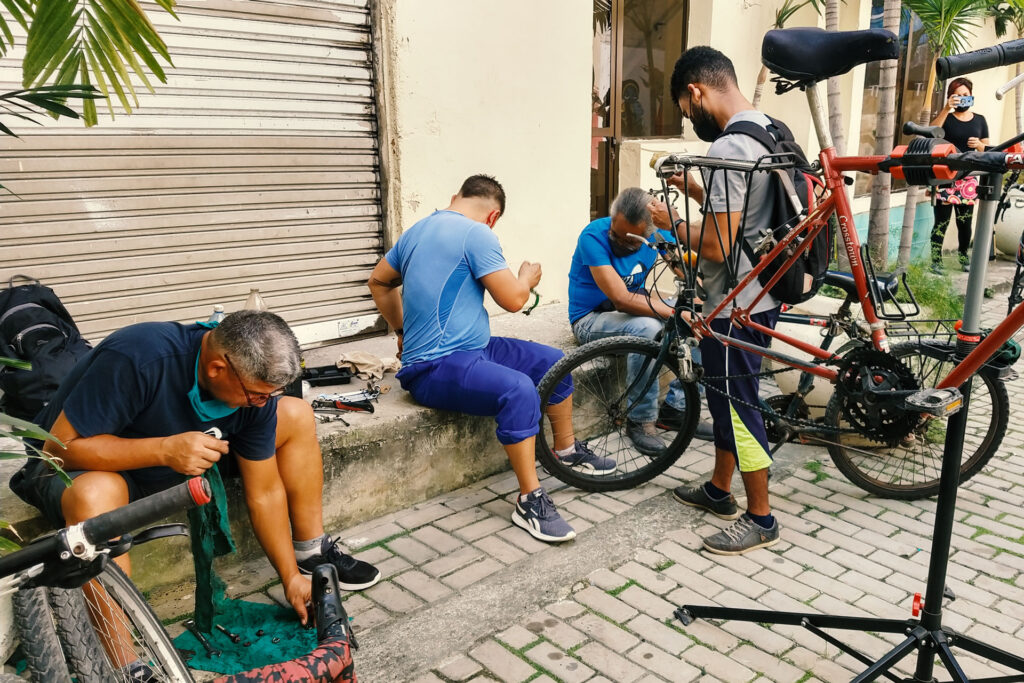 A Pop-up for everyone
No matter your gender, color, age, nationality, ability, no matter if you live in Havana or are just visiting, the Citykleta Pop-up has something for you to get hooked to bicycling in Havana.
For those of you who have yet to uncover the bicycle's full potential, our events and activities will show you that bicycling is fun, social, practical, liberating.
If you don't yet know how to navigate Havana on two wheels, our tours will allow you to discover its roads in a new light, and with that, discover a new Havana.
For all of you who don't yet know how to ride or are too afraid, our classes will give you the ability and confidence to cycle safely around the city.
Maybe you already ride your bike but you don't know the slightest thing about how it works: our workshops will give you the skills you need to become a fully autonomous urban cyclist.
And if you're that person who just needs a tune up in order to soar, our repair services will help you get back on your feet – or better yet, on your pedals – in no time!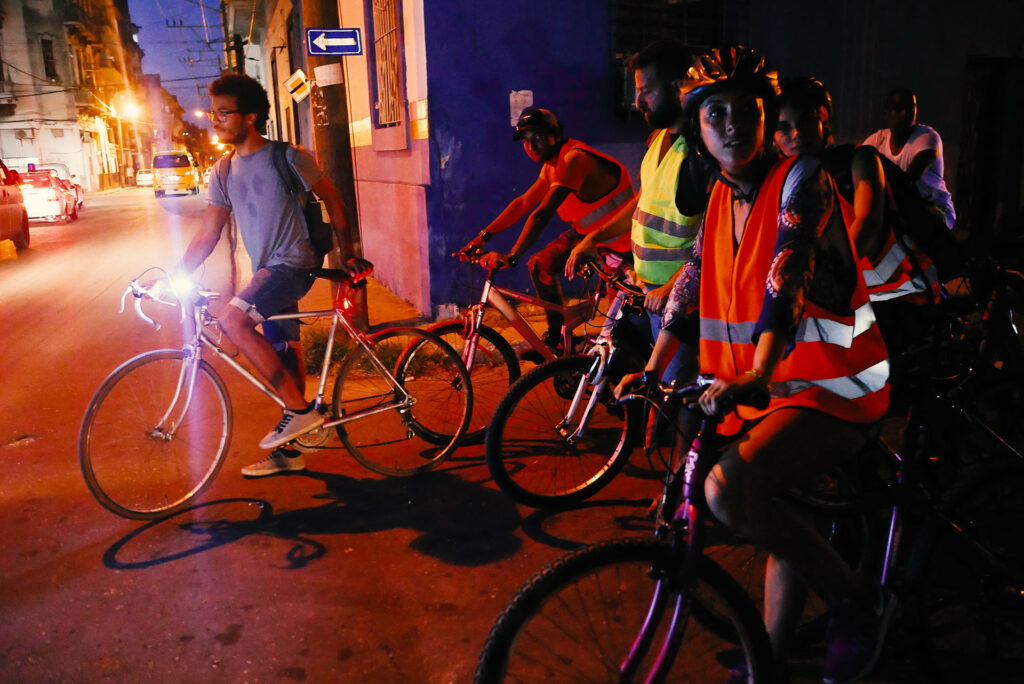 Join us: pop into the Pop-up!
The date is set. All you have to do is pop in whenever you want between November 1st and December 24th, physically or virtually!
People of Havana, don't miss the opportunity to live this new bicycle experience!
People outside of Havana, but longing to be here and wander its singular streets, you have multiple options. For the most daring: hop on a plane as soon as the Cuban borders open mid-November (the timing is perfect!) and drop by to say hi! If that's not an option, no sweat: get a taste of Havana and live vicariously through us on social media; we'll be sure to share every minute of the experience!
And of course, another great way of getting involved is to support us in any way you can. This initiative is only possible thanks to the support of our wonderful partners, the German Embassy in Cuba and the non-profit Friends of Havana. You can also contribute with a donation, however big or small, which will help us keep the bike repair workshop up and running at full force during the Pop-up, obtaining bike parts and fixing as many bikes as possible during the next few months!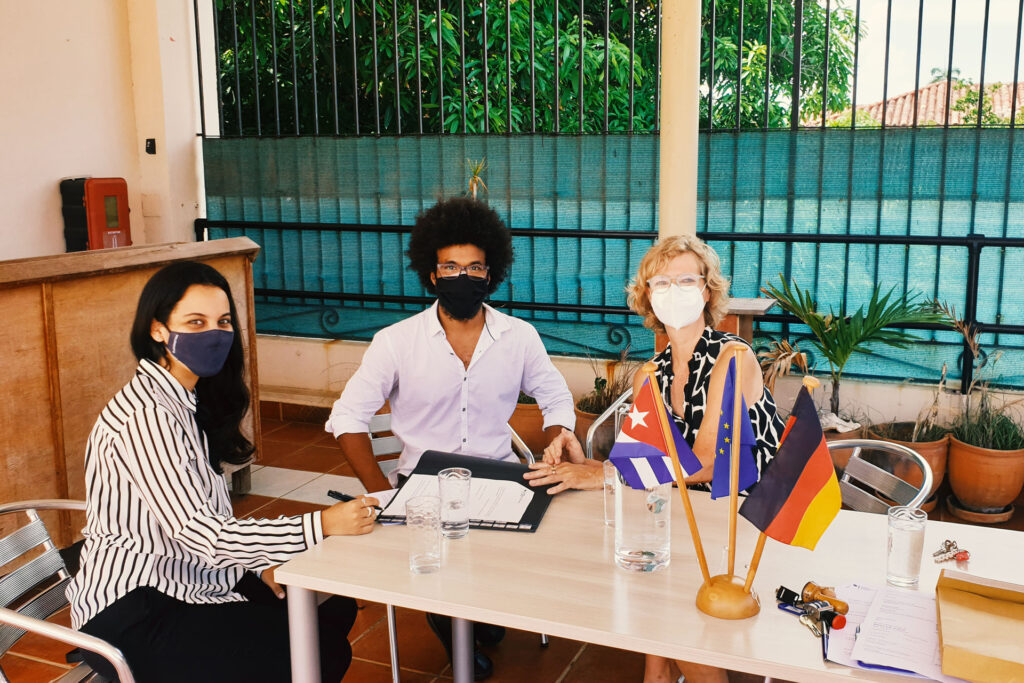 No matter who you are and where you are, you'll want to subscribe to our Newsletter in order to not miss out. We'll be revealing information, announcing events, as well as sharing content to keep you entertained, inspired, and help you navigate Havana by bicycle, from up close or afar.
We're waiting for you! Starting November 1st 2021.